SAVE THE DATE! SUNDAY, OCT. 23rd from 3-6 pm:
Munchkin Masquerade Parade 2011!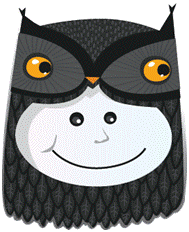 Join us at our annual Halloween Parents' Resource Fair with Trick or Treating & Parade Fun!
We invite all of our local businesses and vendors to attend and table to share their services or product with our hhhints.com families. Come chat with local family/children related businesses from all over the East Bay in many categories from music, gymnastics, food, education and more while your little one 'trick or treats' at each table too! We'll have a large craft and decor vendor area too, know of a fellow mommy business owner who'd like to share their goods and receive lots of advertising too? Email me their contact info to become a VENDOR by 9/10! Info@hhhints.com
We also have a food/musical/storytime demonstrations throughout the event AND cap it off with our MUNCHKIN PARADE where the kids get to show off their costumes and march around with our FEATURED MUSICAL ACT, ANDY Z! http://andyz.com/
We will also have a Photo Booth on site courtesy of Aika Cardin Photography to capture the little ones/families in costume, don't miss out!
http://aikacardin.com/Photography/Welcome.html
RSVP for this event to info@hhhints.com and receive 1 free Raffle ticket for over 40 Raffle Prizes! Purchase more to support the event and keep it FREE! Happy Halloween Everyone, see you there!