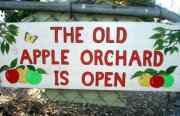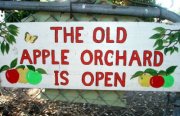 Sat. 10/8: Weekend Playdate: Apple Orchard Exploration: Apple Picking and Apple Juicing
WHERE: Old Apple Orchard on Garden Lane in El Sobrante, CA
WHAT: Celebrate FALL with us at an Apple Orchard JWe'll be touring the Apple Orchard, picking all of our own apples and then making delicious juice by "Apple Pressing" our own APPLES!
FEES: Apples you pick, welcome to take them home at $1.00/lb. To attend and apple press there is a minor fee, depending on the # of families attending, it will be between $4.00-10.00 a family. Soon as we have the RSVP's, I'll update the group!
What to Bring: Plastic water bottles or containers to take some juice home with you! Bags to bring the apples home too. Camera, your little ones picking up apples and learning about the different kinds will be so cute!