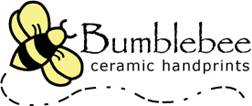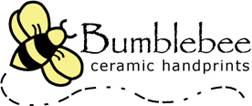 Thurs. 10/27: "Itty Bitty" event: Bumblebee Ceramic Handprints
Make sibling prints or one for the whole family too! Great for gifts or your own keepsakes!
Official HHH members: Save 10% off your order!
WHAT: Bumblebee Ceramic Handprints captures your child's, pet's and families' hand and footprints to create a keepsake for your family to cherish. We use high-quality, non-toxic clay to take a detailed impression of the hands and feet of your child or beloved pet. The print is then personalized, glazed, and kiln-fired to create a lasting ceramic keepsake to remind you just how precious your little treasures are.
WHEN: Thurs. 10/27 from 10-12 pm at giggles in Pleasant Hill, 548 Contra Costa Blvd. #M, Pleasant Hill, CA, stay and play at giggles before or after for just $5/under 2 years old or $8 for 2 years+.
RSVP: for your spot to info@hhhints.com
Weblink: http://www.bumblebeehandprints.com/