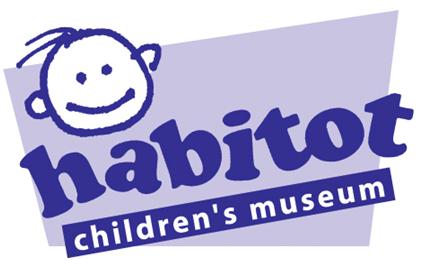 Tues. Nov. 1st: Explore & Learn Playdate: Habitot Children's Museum in Berkeley! Come play when they open from 9:30-12 pm
Habitot Children's Museum has become the most popular and award-winning children's hands on discovery museum in the East Bay. Habitot founders have created a hands-on play and learning center where young children are the 'big kids' — exploring the arts and culture in a safe setting designed especially for small hands and bodies and growing minds.
PLAY at Habitot: Official HHH members, buy ONE Admission, get ONE Free ($9.00 value); Gen. Members: $9.00, 12 months and under is FREE.
Rachel Kadner
www.habitot.org
510-647-1111 x16
parented@habitot.org