Thurs. Feb. 9th: Liberty Gymnastics Rainy Day Playdate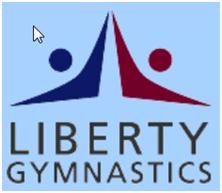 Come play with us while the kids enjoy gymnastics equipment through a drop in playtime with parent participation. FEE: $5.00/OHM & $7.00/Gen. Members at 11 am to 12 pm.
WHERE: Liberty Gymnastics @2330-A Bates Ave, Concord, CA 94520
tel. (925) 687-8009
FEE: Official HHH Members $5.00 per family/General Members $7.00 per family
This will be an exploratory time for children to interact with their caregivers with the supervision of qualified staff members. Please keep in mind that this is free play and will not be coach guided. We will, however, be there to keep all play safe and encourage caregivers to spend quality time with their little ones. Families do not have to be a member to participate but must sign a waiver before entering the gym floor. We hope this will allow families to have a fun and safe place to encourage play and physical activity.