Sun. April 14th: 11 am Concert at PlayCafe, Oakland
ANDY Z PERFORMANCE: One of the most popular children's musician's he is able to capture their attention and share unique and original songs through play, story and music! Join us for a fun concert just for your little ones!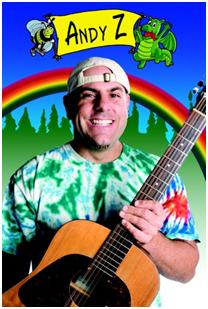 OHM'S SAVE $2.00 at the 4/14 show at PLAY CAFÉ! Save the Date!
Apr 14, Saturday, 11am, Play Cafè, Oakland, CA. Admission: $10/child, $8/child with Hillarie's Helpful Hints card (includes all day admission to the playspace). Adults free!