Tues. April 10th: Parents' MOVIE NIGHT: "TITANIC 3D"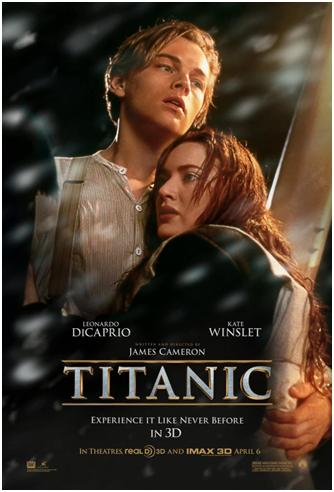 Join us at Brenden Theaters in Concord for a Movie Night! Discount tickets for our event, $5.00 per person over 2 years old for OHM's/Gen. Members $7.00. Special concession special too for $4.00 (small popcorn/soda). Movie time announced after Mon. 4/1 but the movie time will be after 6 pm. MUST RSVP for the discount ticket rate as I purchase them as a group deal: info@hhhints.com
TIME: To Be ANNOUNCED!