Tues. April 24th: Toddler Friends (14 months & Older) Mommy Retreat Day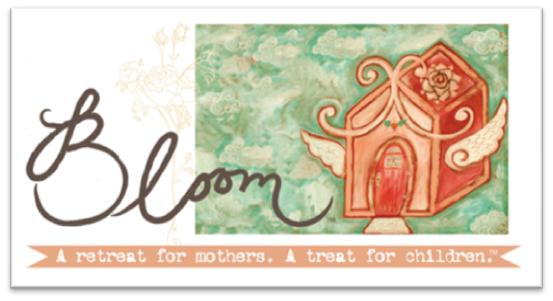 WHEN: 4-6 pm , 1444 S. Main St. Walnut Creek
Join us for an opportunity to visit Walnut Creek's newest mommy destination to take some time out for YOU, get to meet other mom's while your Toddlers play & you enjoy some Tea Time & a Yoga class for YOU!
(Childcare included/Yoga class is $20.00; $5.00 for additional siblings.) No yoga for you? Come enjoy the facility & take a tour, RSVP: info@hhhints.com for the playdate and class1
Bloom is a true mother-child community that was created to be the support system that every new mother needs. It is a place where mothers and pregnant women can retreat from the daily stresses of motherhood and take a break, relax, feel better, and connect.
While you are being cared for, your child will be too. Children between the ages of six months to six years can enjoy onsite childcare based on the arts, movement, and social/emotional development, as well as children's classes such as music and yoga. Bloom is a place that both mothers and children will enjoy.