Itsy Bitsy Yoga: Yoga for the BABY!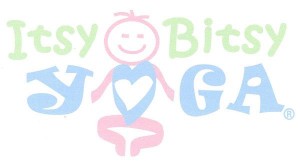 JOIN us for BABY ITSY BITSY YOGA at dayone in WC AND giggles in Pleasant Hill
CLASS: Baby Itsy Bitsy Yoga® YOGA for your BABY
Ages: Newborn-Pre- Crawling; Crawling+ (Thurs. at Dayone WC)
WHEN: Tues. & Thurs. at 10:15 am till 11 am
Friday at 10:15 am and Saturday at 10:30 am
(CHECK Above for Currrent DATES & Status)
WHERE: Tues.& Thurs. at dayone in Walnut Creek (1403 North Main Street, Walnut Creek)
Thurs. at BLOOM RETREAT (1444 S. Main St. Walnut Creek)
On Fridays, older siblings are welcome to enjoy giggles while you and your little one enjoy Itsy Bitsy Yoga.
(giggle's entrance fees apply for older sibling play ($5.00 for 23 months younger/$8.00 23 months & older.)
Saturdays at Sports Basement in WC at 10:30 am
FEE: Tues. & Thursdays: dayone WC members: $10.00, Drop in Rate: $15.00 for Non dayone members.
Thurs. at BLOOM RETREAT: Drop In & Packages Available
Fridays: $10.00 a class, Package available $50.00, get one class FREE!
Official HHH members receive a $1.00 off each class.
Saturday: FREE!
Questions & MUST RSVP for your spot! info@hhhints.com & www.hhhints.com
WHAT: Baby Itsy Bitsy Yoga classes contain dozens of unique yoga postures designed to support baby's development. Each class is filled with calming, nurturing ways to enhance bonding and improve baby's sleep.
During a Baby Itsy Bitsy Yoga class, babies enjoy yoga while on their backs, tummies, or held in loving arms. For parents, this class is a special opportunity to meet other moms, get support, and learn about baby's emerging personality. Most of the yoga we do in Itsy Bitsy Yoga is for baby, but you will also learn breathing and relaxation techniques as you practice a bit of yoga yourself. No yoga is experience required.
Baby Itsy Bitsy Yoga was created by Helen Garabedian, an Infant Developmental Movement Educator, yoga teacher, and mother. Classes are taught by Hilarie Hsu, a trained Itsy Bitsy Yoga Facilitator.
*Class description © 2011 Itsy Bitsy Yoga Intl. Visit: www.itsybitsyyoga.com Itsy Bitsy Yoga is a registered trademark of Spirit into Life, Inc."