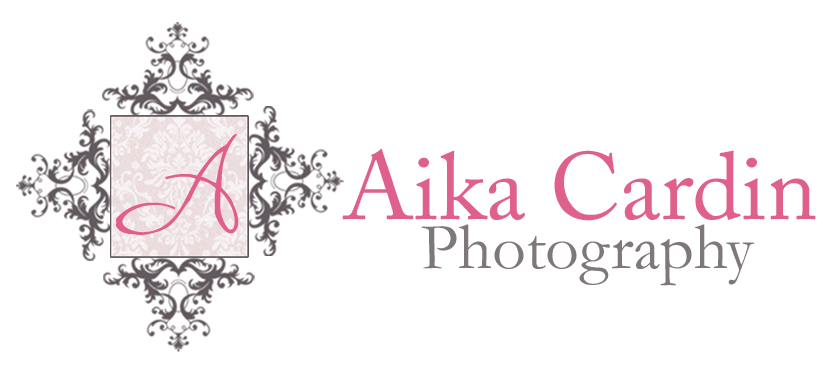 They're HERE! I am finally ready to announce my most anticipated sessions of the year. My Holiday sessions often sell out quickly, so this year I've opened up plenty of dates, including weekends because I adore my new and repeat clients who wait all year for this. With so many clients wanting the whole family on their cards this year, or in desperate need of some updated family portraits, I decided to make my Holiday special for the full family up to 5 people with a 30 minute session! I've even simplified ordering with online galleries because I know that the Holiday's are just as crazy for you as they are for me!
My Holiday Mini sessions will take place at my favorite local park in Walnut Creek/ Concord Area. Holiday Mini sessions will be focused on photojournalistic 'lifestyle' portraits: portraits of your family interacting, candids, and kids playing in the leaves and some formal poses for Holiday Cards

Are you a official HHH members? Check out my brand new product " Mobile Photo Album" http://www.aikacardin.com/blog/?p=3286 I'm giving away this cool products to official members! I can't wait to capture your holiday memories!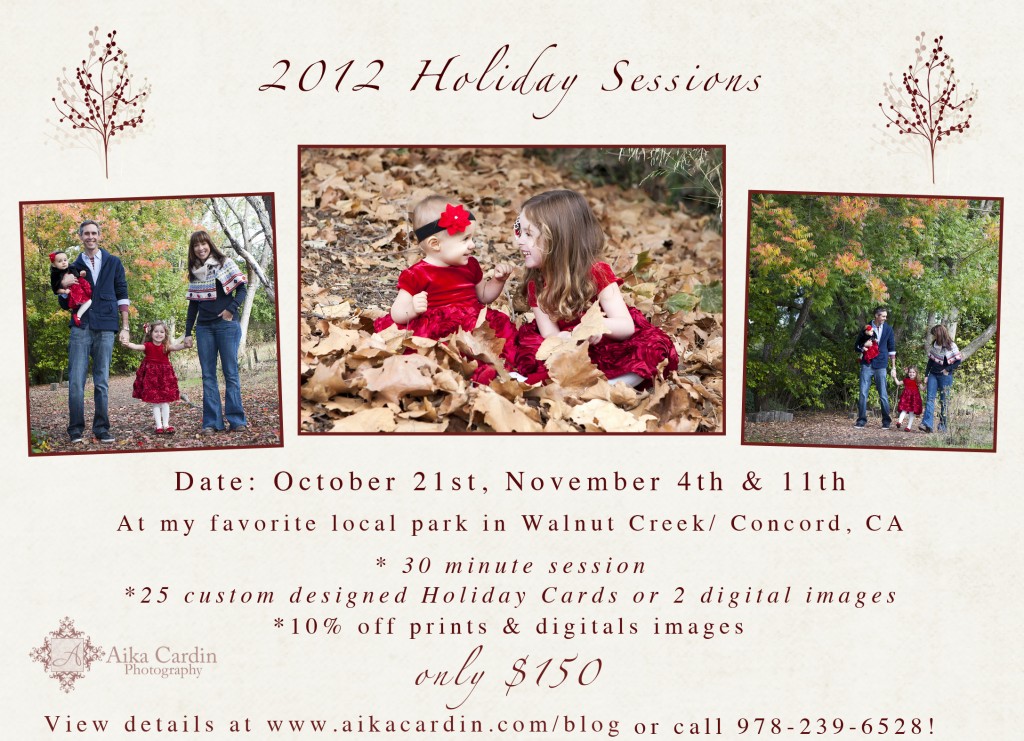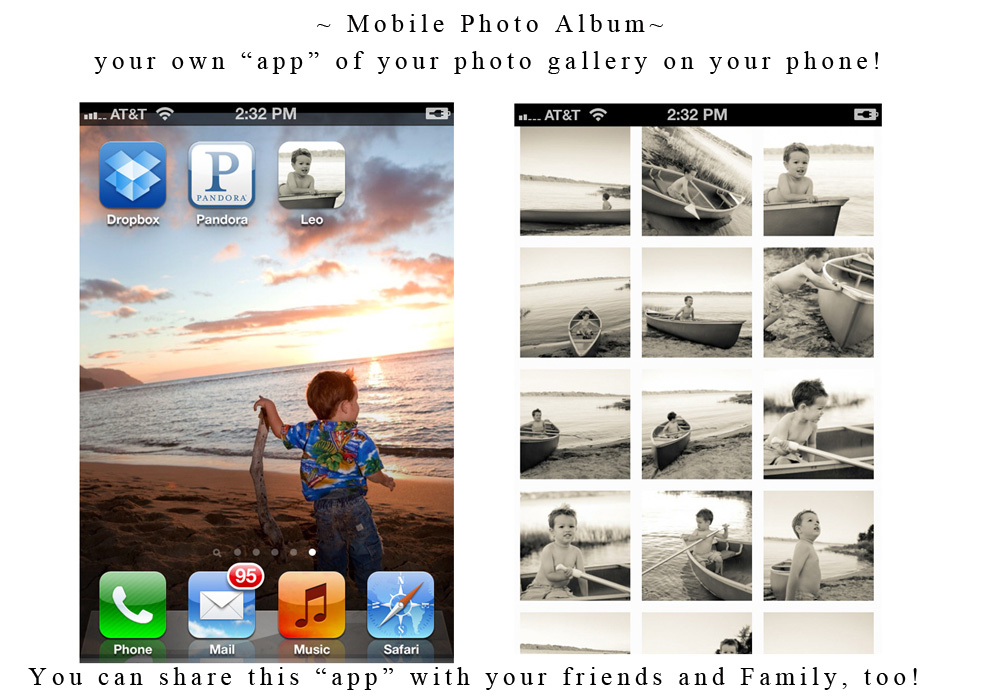 *2012 HOLIDAY SESSION DETAILS*
$150 plus tax
30 minute session ( up to 5 people)
10-15 images in a password protected gallery
25 custom designed holiday cards or 2 digital images
10% off prints and digital images
*AVAILABLE DATE & TIME*
October 21st, Sunday | 9am, 9:45am, 10:30am, 11:15am
November 4th, Sunday | 9am, 9:45am, 10:30am, 3pm, 3:45pm, 4:30pm
November 11th, Sunday| 9am, 9:45am, 10:30am, 3pm, 3:45pm, 4:30pm
Please email me at photo@aikacardin.com with your top 2-3 time slot choices and dates. Payment is due upon booking to secure your spot and is non-refundable.
Can not be combined with any other offer/coupon or previous sessions.
In the event of adverse weather, I will reschedule and/or offer refunds. Due to time constraints, mini-sessions are not available for newborn sessions or group larger than 6.
A password protected online gallery will be available approximately 1 week after your session date. Each session will be presented with a gallery of 10-15 images to choose from and you will have 1 week to place your order.
*EXPECTING A BABY SOON? *
CHECK OUT MY " BABY COLLECTION" TO CAPTURE BABY'S SPECIAL MILESTONE IN THEIR FIRST YEAR! http://www.aikacardin.com/blog/?p=1330