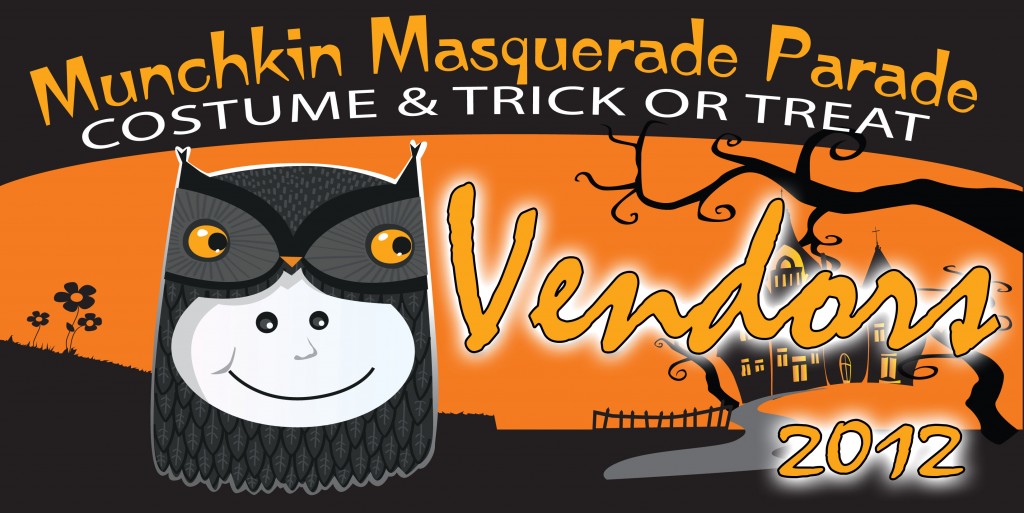 ---
| | |
| --- | --- |
| Arbonne International | Arbonne is an ultra premium swiss skin care and nutritionals. All products are gluten free, vegan and cruelty free. |
---
| | |
| --- | --- |
| Peet's Coffee | |
---
| | |
| --- | --- |
| Gymboree | |
---
| | |
| --- | --- |
| Macaroni Kid | Get all the scoop on local family friendly events and activities with our free weekly e-newsletter and website, Macaroni Kid Walnut Creek. With a clickable event calendar, crafts, recipes, parenting articles, giveaways and more, Macaroni Kid helps you answer the question "mommy, what are we going to do today?". Subscribe today, it's FREE. |
---
| | |
| --- | --- |
| Peace. Love. Swap. | |
---
| | |
| --- | --- |
| Lia Sophia | |
---
| | |
| --- | --- |
| Snugabugtutus | |
---
| | |
| --- | --- |
| WCC Mocha Moms | |
---
| | |
| --- | --- |
| Mutual of Omaha | Satoshi Aoki, Mutual of Omaha Agent, helping families to minimize risk is my job and I can do that for you. |
---
| | |
| --- | --- |
| Lollipop Cake Shop | |
---
| | |
| --- | --- |
| Dishes So Island | |
---
| | |
| --- | --- |
| Doodle Cakes | |
---
| | |
| --- | --- |
| Horizons East | |
---
Bloom Retreat

Bloom is a mother's retreat center designed to be the support system that every mother needs. It is a place where mothers and children can take a break, play, and be well.
For mothers, Bloom offers yoga, Pilates, and other movement classes, as well as spa and wellness services including massage, acupuncture, skin care, therapy, and much more. We also offer free wi-fi, complimentary tea, and a cozy space to relax and work while your children are cared for in our amazing playroom. For kids, Bloom also offers yoga and drama classes, playgroups, art and music, and open play hours.
Bloom gives you space to care for yourself while your children play or take a class. It's an integral retreat center that can help families flourish and find connection, support, and fun. Drop in for one half hour of free childcare and enjoy a cup of tea and a much deserved break from your day!
---
Essence

Acclaimed singer-songwriter essence is proud to present her award winning first-ever children's album, 'A Dog Named Moo".

This collection of heartfelt, witty and imaginative songs started out as a gift of love for her son Rhys, who has been enjoying these light-hearted tunes his mom's been singing to him since he was born. essence offers clever and witty songs that promise to entertain as well as educate the little ones and won't make parents want to jump out the window. These catchy ukulele, guitar, and banjo-laced tunes include: 'T REXXXX!', 'Everybody Has A Butt', 'Socks On My Ears' "Rocks n' Sand" and 'Comin' to Getcha."

"I never set out to make a kid's record," essence explains. "It was the furthest thing from my mind but when I had my son Rhys – I needed to find creative ways to engage him in everyday events like taking baths, getting dressed, or wearing a seat belt. For awhile I was making up little ditties and then one day it dawned on me that these were real songs that other families would enjoy too.

The record was produced in a grassroots way, essence's first album funded solely on the support of her fans on Kickstarter. essence proved that making a popular album does not require a huge outlay of her own money. Through Kickstarter she reached out to her community asking if they would help fund her project. With the support of her friends and fans she was able to raise twenty thousand dollars allowing this project to be realized. Most songs were co-written by Jeffrey Pease with illustrations by Alex Conn. The banjo, ukulele, guitars, upright bass and drums were played by instrumental extraordinaire and producer, Daniel Berkman. essence credits her management consultant Dick Wingate (Bruce Springsteen, Aimee Mann, Elvis Costello) and her ultimate inspiration, her son. In addition to the 'A Dog Named Moo' CD, she is currently creating 'T REXXX!' as a book, 'Everybody Has a Butt' as a smart phone app, and three animated videos ('T REXXXX!' in claymation, 'Everybody Has a Butt' and 'Yum Yum!')

Billboard Magazine describes essence as "a singer, who, like Madonna, isn't afraid to take musical chances." A sixth generation San Francisco native, her parents were quintessential flower children from Haight-Ashbury, hence her name spelled with a lowercase e. She traveled extensively, lived in Africa and Europe and went to 14 schools before fifth grade. Upon graduating from college, essence signed to a division of MCA Records. In 1998, she won The National Lilith Fair Talent Search (5,000 entries). essence was then signed to RCA records for three years and worked with producer Bill Bottrell (Michael Jackson, Sheryl Crow). With producer Garth May, she completed her critically acclaimed 'Mariposa' record. Subsequently she signed with Or Music (Los Lonely Boys, Matisyahu) out of Manhattan. essence produced 'Feels Like The Future' independently in 2009 which lead to winning the grand prize for the Great American Song Contest (15,000 entries), and second place in the International Song Writing Contest (2010). The title track was prominently featured on 'Access Hollywood,' and several songs played live and recorded on the anationally syndicated 'Art of the Song' (240 NPR affiliated stations).

essence has opened for Jason Mraz, Shawn Colvin, Sarah McLachlan, Natalie Merchant, Chrissie Hynde, Steve Miller, Linda Perry and Tom Petty. essence's voice and style has been compared to Stevie Nicks, Dolly Parton, and Patty Griffin. Her key inspirations are Bob Dylan and Willie Nelson.


www.essencegoldman.com
---
Monkey Bird Children's & Maternity Consignment Event

Monkey Bird Children's & Maternity Consignment Event (www.monkeybird.org) strives to bring you gently used clothing and gear for your little ones and new additions at a fraction of retail cost. We help agencies raise funds with our fundraising program. Our consignors ears 60-70% of their sales. We are working with the One Warm Coat program in effort to keep clothing out of landfills and get them to people who can use them now. The dream of One Warm Coat agency(www.onewarmcoat.org) : That One Warm Coat will become a part of the American lifestyle; that when a coat is no longer needed, people will think of us and donate it; that donors will be warmed by the knowledge that their coats will go directly to children, women and men in need. Monkey Bird Children's Consignment Sale Event is collecting clean, gently used coats and jackets as part of the One Warm Coat community service project. Coats of all shapes sizes are welcome. One Warm Coat is dedicated to distributing reusable coats, free of charge, directly to local children and adults. The program is an easy way for you and your family to pass along coats and jackets that you no longer need.

Monkey Bird Children's Consignment Sale Event has made donating a coat simple. Just bring your clean, gently used coats and jackets to Sports Basement during the 3rd Annual Munchkin Masquerade from 3:00pm to 6:00pm on Sunday, October 28th. Then Monkey Bird will take care of the rest. All donated coats will be given to Love a Child Ministries for distribution to local people in need.

"More people than ever need help these days. I am proud of the thousands of coat drive organizers whose creativity and generosity of spirit are making a real difference in their own communities." commented Sherri Wood, President and National Coordinator for One Warm Coat.

One Warm Coat is national non-profit organization that supports and encourages coat drives. It helps individuals, groups, companies and organizations across the country collect coats and deliver them to local agencies that distribute the coats free to people in need. More than one million coats have been provided to those in need at no cost since its inception in 1992.
---
Happy for LEAN

Happy for LEAN is a coaching and educational service that helps people across generations with achieving optimal wellness. Whether you're an individual, expecting
parents, parents of 3-12 year olds, in your prime-time, a business, a school, an organization or a hospital, Dr. Sears has simple and fun ways to a healthier lifestyle that can be learned and easily implemented via workshops, one-on-ones and even online.
Visit us at www.happyforlean.com.
---
| | |
| --- | --- |
| Raising Bilinguals | Raising Bilinguals is a specialized service that offers parents the resources they need to raise their children to speak a second language. workshops + family classes + language resources |
---
| | |
| --- | --- |
| East Bay Natural Medicine | Dr. Mundeir is a Naturopathic Doctor that specializes in the natural treatment of acute and chronic health concerns. She has been using evidence based natural therapies to help people feel better for 5+ years. Dr. Mundeir utilizes lab testing to discover the root cause of your health concern and uses botanical medicine, diet & lifestyle counseling, nutritional supplements, homeopathy and bio-identical hormones to treat your symptoms. |
---
| | |
| --- | --- |
| Papercrafts by Ali | Paper Crafts by Ali makes unique, customized party decorations, kits and gifts for any occasion. If you have an event coming up but don't want to deal with any of the decorations or small details then my party kits are the way to go: I love to create fun details like customized banners and cupcake toppers designed to match any color scheme or theme. I also create fun personalized signs and framed button initials which look great in nurseries or kids' bedrooms – these make wonderful gifts for baby showers or birthdays! Please visit my site at etsy.com/shop/papercraftsbyali to see all of my creations. |
---
| | |
| --- | --- |
| New York Life | Life Insurance & We will be offering FREE Child IDs. |
---
| | |
| --- | --- |
| SkipyPets | |
---
| | |
| --- | --- |
| Right Start Walnut Creek | |
---
| | |
| --- | --- |
| Best of the Bay Nannies | Best of the Bay Nannies is a referral agency that uses a unique and personal experience to connect quality and trained nannies/babysitters with families in the San Francisco Bay Area. |
---
| | |
| --- | --- |
| Baby On Board | Tired of the same ol' boring yellow 'Baby on Board' signs? Let people know you have a baby in your vehicle in a stylish, personal way. Unique & one of a kind decals made for the sporty family. |
---
| | |
| --- | --- |
| Lilliana's | Affordable, boutique quality, handmade hair accessories, tutus, and more. |
---
Welcome Brandon!

Local author publishes her children's story.

Brooke and Brandon, Welcome Brandon available on-line via Amzaon.com and BarnesandNobles.com.

This is a rhyming story of how a little girl named Brooke learns to be a big sister. From seeing her mommy's tummy grow to holding her little brother Brandon as a newborn. As she had always been Daddy's little girl and had all the attention to herself, she then learns to share Daddy's love and attention with Brandon.
---
| | |
| --- | --- |
| Stroller Strides Walnut Creek | |
---
| | |
| --- | --- |
| Baby BootCamp WC | Baby Boot Camp Walnut Creek stroller-based fitness classes are designed specifically to help moms get fit! Your First Class is Free! All levels are welcome! Baby Boot Camp Walnut Creek offers 6 classes a week at 4 different locations! Please contact Sandy Mourad at 415-350-6970 or by email at sandy.mourad@babybootcamp.com to register for your first class free! |
---
| | |
| --- | --- |
| Thirty One Bags | Thirty-One Gifts offers bags, totes, personal accessories, and storage solutions for every stage of life! So many fun prints and most of the products can be personalized too! Makes for a perfect gift for family, friends, teachers, anyone, really! Come and check it out! www.mythirtyone.com/melissalau |
---
| | |
| --- | --- |
| Sweet Springs Rentals | |
---
| | |
| --- | --- |
| Children's Paw Prints | |
---
| | |
| --- | --- |
| Mud Pie Bags | Mud Pie Bags are hand-sewn by a Mom (Gina Davey), who needed a storage solution for her child's toys. After a little creative thinking and some late night sewing with a friend, Mud Pie Bags was born. Mud Pie Bags make great baby shower gifts, toys bags, gift bags, party favor bags, holiday bags; the possibilities are endless! |
---
| | |
| --- | --- |
| giggle | |
---
| | |
| --- | --- |
| Five Little Monkeys | |
---
| | |
| --- | --- |
| Tupperware | Host a party today… This is your opportunity to see, taste, and experience the Tupperware lifestyle – amazing products, delicious recipes, and smart, simple solutions to improve your life. |
---
| | |
| --- | --- |
| Mires Martial Arts | |
---
| | |
| --- | --- |
| Whole Foods | |
---
| | |
| --- | --- |
| Kindermusik with Miss Lindsay & Friends | |
---
| | |
| --- | --- |
| MyGym | |
---
| | |
| --- | --- |
| Fresh N Easy | |
---
| | |
| --- | --- |
| Happy Family Brands | |
---
| | |
| --- | --- |
| Everything Kids Guide | |
---
| | |
| --- | --- |
| dayone Walnut Creek | |
---
| | |
| --- | --- |
| High Tech Burrito | |
---
| | |
| --- | --- |
| Singing Stones School | |
---
| | |
| --- | --- |
| Little Swimmers School | |
---
| | |
| --- | --- |
| Meo Baaklini Photography | |
---
| | |
| --- | --- |
| ARF | |
---
| | |
| --- | --- |
| Clif Kids | |
---
| | |
| --- | --- |
| Aika Cardin Photography | |
---
---