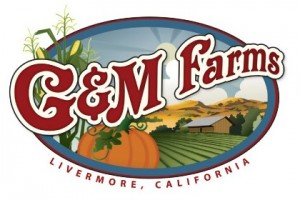 Tues. October 9th: G & M Farms: Pumpkin Patch, Corn Maze, Hay ride Field Trip, Educational Tips & Live Animals!
TIME: 1:00 pm is our TOUR TIME & HAY RIDE TIME
FEE: $7.00/All children; OHM Parents FREE; Gen. Member Parents $3.00
Give your kids a fun and educational day on the farm!
Our little ones will think it's a holiday, but they'll be learning about agriculture and biology!
We start at the edge of the farm, and then it's up on the wagons for a ride around the cornfield. After the ride, it's into our clever cornfield classrooms, where our tour guides teach the life cycle of the pumpkin plant, from seed to blossom to gourd to seed again in a fun, interactive lesson.
When the corn class is out you'll cross a field of pumpkins to our play area, where the guided tour ends. Say hello to our farm animals, explore our hay bale maze, play in the corn box, or take a class photo on our antique hay wagon – and when you're ready to go each child can select his or her very own pumpkin right out of the field!