Mass Mutual Financial Group
2121 N. California Blvd. Suite 395
Walnut Creek, CA 94596
Phone: 925-979-2385 / 925-324-3088 Fax: 925-944-0671
E-Mail: lukepeterson@financialguide.com  Web: financialguide.com/luke-peterson
CA Insurance Liscense #0K01926
Luke Peterson
Family Protection & Abundant Life Specialist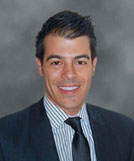 I truly believe anyone can WIN in personal finance with just a little education and the proper coaching. I help families who might be worried about whether or not they have the right protection in place. They are concerned that they may not be saving enough for their kid's college and wonder what the best way to save really is. There are also those who are frustrated with their budget, wonder where their money is going, and question how they can retire worry free and leave a legacy.
I am a family man myself. I have a young daughter who's growing way too fast and another little girl on the way. I love spending time with my wife, my parents, and even my in laws! I still have the same "core four" group of guys from middle school. I grew up in the East Bay, attended Community College at DVC, and received my BA in Social Science with an education concentration from Ashford University because I love helping people!
My primary objective is to help you achieve financial freedom in a complex and constantly changing world by designing strategies to help you achieve what is most important to you and your family. Preparing for that next step in life isn't always easy. My combination of experience, professionalism and access to a wide variety of products and services can help you meet your financial goals, estate strategies and insurance needs. Whether your goals include preparing for milestone life events like retirement or college, or whether you are simply looking for life, disability income or long-term care insurance protection, I promise you a new level of attention, insight and capability.
Founded in 1851, MassMutual is a leading mutual life insurance company that is run for the benefit of its members and participating policyholders. The company has a long history of financial strength and strong performance, and although dividends are not guaranteed, MassMutual has paid dividends to eligible participating policyholders every year since the 1860s. MassMutual provides products to help meet the financial needs of clients, such as life insurance, disability income insurance, long term care insurance, retirement/401(K) plan services, and annuities. In addition, the company's strong and growing network of Financial Professionals helps clients make good financial decisions for the long-term.
MassMutual Financial Group is a marketing name for Massachusetts Mutual Life Insurance Company (MassMutual) and its affiliated companies and sales representatives. MassMutual is headquartered in Springfield, Massachusetts and its major affiliates include: Babson Capital Management LLC; Baring Asset Management Limited; Cornerstone Real Estate Advisers LLC; The First Mercantile Trust Company; MassMutual International LLC; MML Investors Services, LLC, member FINRA and SIPC; OppenheimerFunds, Inc.; and The MassMutual Trust Company, FSB.